Ratchet Release Lifting Shackle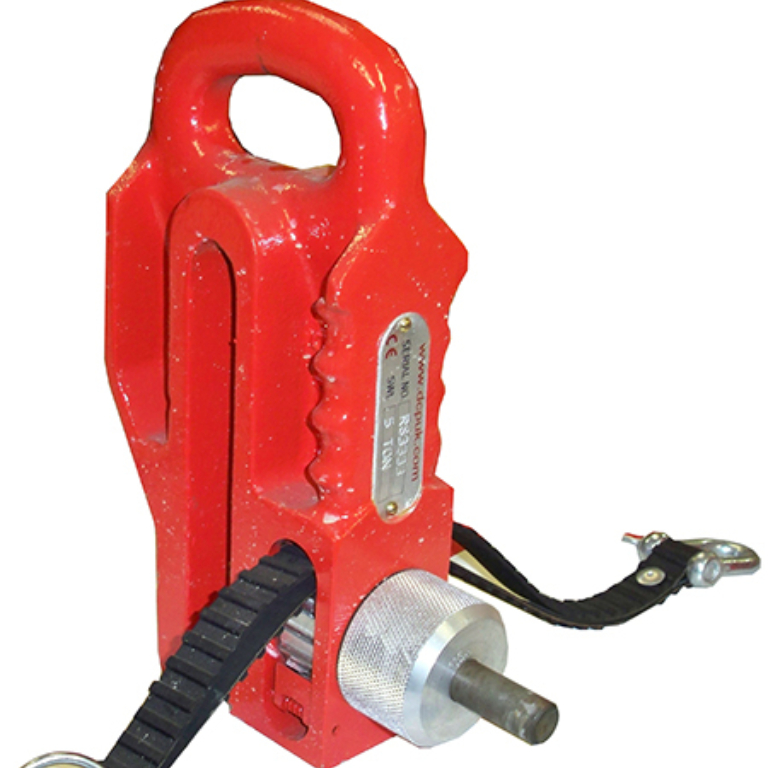 Overview
This robust lifting shackle was contractor designed and developed over many years of site use and abuse. The use of these shackles compliments the "Feet on the Ground" approach to steel erection and pile installation.
There is no need for site operatives to go into a dangerous position to release the lifting attachment.
The shackle is stiffened to resist spreading of the forks when lifting at 90° to the axis of the lift (see "Safety Check List").
The Ratchet Shackle is designed for lifting steel through standard bolt holes or other units of lift having a suitable hole through which the pin can be conveniently and safely engaged.
Applications