ECA Holds Annual Sales Meeting in Jacksonville, FL
Jan 27, 2023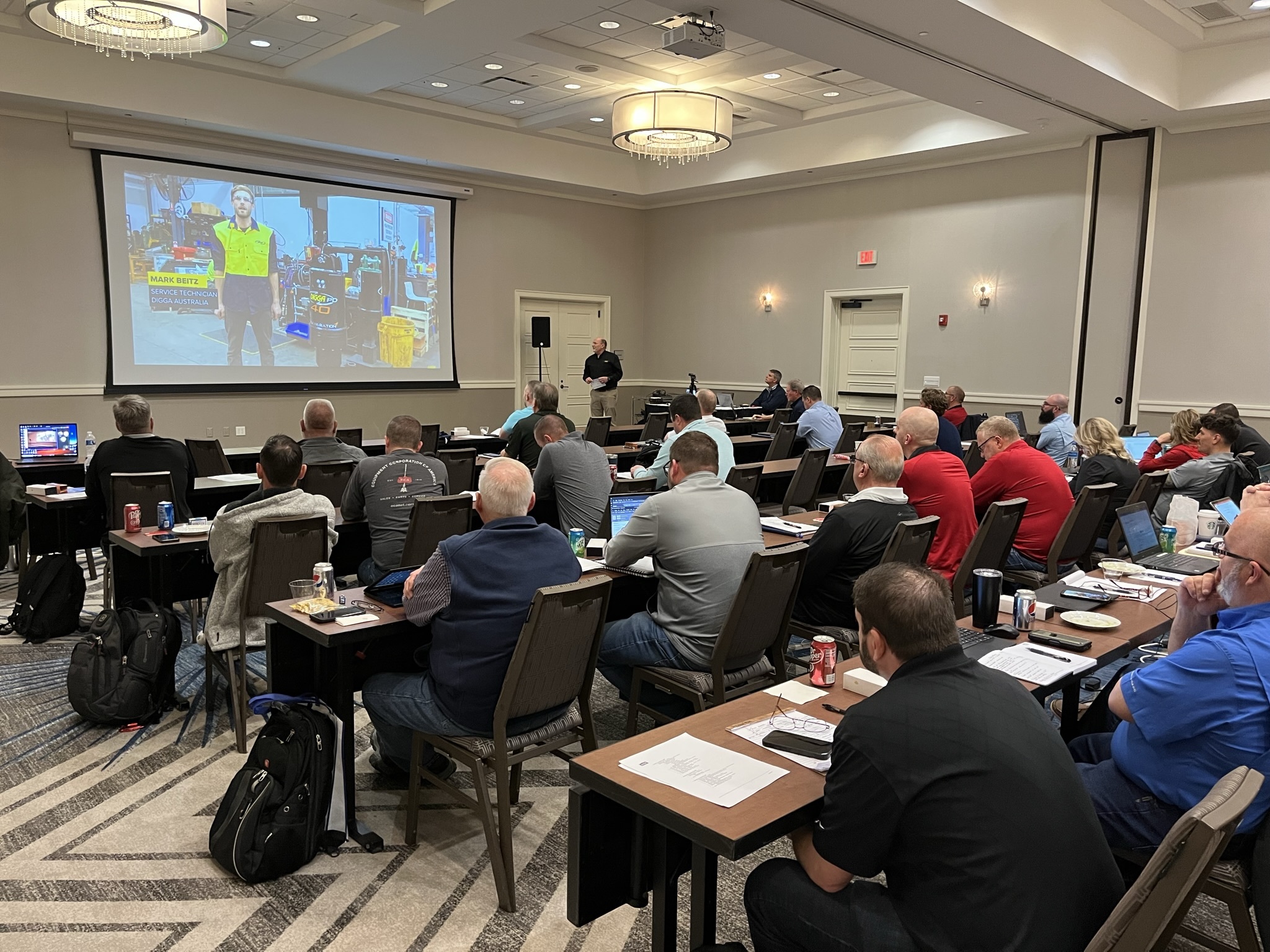 Jacksonville, FL– Equipment Corporation of America (ECA) held its annual sales meeting last week January 16 - 20 in Jacksonville, FL hosting guests from our manufacturer partners BAUER, KLEMM, RTG, BEA, Dawson Construction Plant (DCP), BAUER MAT, Digga, WORD, HPSI, Pileco and ALLU.
Monday was an all-day business meeting spent with the ECA and ECA Canada teams sharing highlights from 2022 as well as key activities for 2023. A specific emphasis was placed on the safety of our team and what measures can be done to continue to ensure the safety of our people - our biggest priority. Other business units made presentations Monday and major topics included a focus on customer satisfaction and growing our support network throughout the Eastern U.S.A. and all Canadian Provinces.
The balance of the week was spent with our ECA manufacturer partners covering topics like new safety features, upgrades to equipment, added parts and service support, resources for customers and new technologies.
Our marketing team also unveiled which rigs will be on display at the BAUER booth at CONEXPO in March.
Wednesday, the ECA team took a break for some team building outings with our manufacturer partners, enjoying some time on the golf course or shooting clays at Jacksonville Clay Target Sports.
Thursday morning, BAUER Maschinen CEO Rudi Kaub joined the meeting remotely from his office in Germany to provide a BAUER global update.
The ECA team came away from the meeting with a fresh set of goals and initiatives with an emphasis on remaining customer focused and ensuring safety for our employees, customers and partners.
ECA has been a leading supplier of foundation construction equipment for more than a century. We are the exclusive distributor for BAUER Drilling Rigs, KLEMM Anchor and Micropile Drilling Rigs, RTG Piling Rigs, and BAUER MAT Slurry Handling Systems. We also distribute HPSI Vibratory Pile Hammers, WORD International Drill Attachments, Pileco Diesel Hammers, Dawson Construction Products, ALLU Ground Improvement Equipment, Pile Master Air Hammers, DIGGA Dangle Drills, and Olin Concrete Pumps. ECA offers sales, rentals, service, and parts from 10 facilities throughout the Eastern U.S. and all Canadian Provinces.