ECA Highlights from bauma 2019
May 22, 2019
Pittsburgh, PA – Equipment Corporation of America (ECA), a leading distributor of foundation construction equipment, joined BAUER Maschinen GmbH and BAUER Equipment America in hosting a contingent of American and Canadian customers at bauma 2019 from April 8 to 14 in Munich, Germany.
Among the highlights of the trip were a BAUER Maschinen factory tour in Aresing where BAUER MC Duty-Cycle Cranes, BG Drilling Rigs, and RTG Piling Rigs are manufactured and assembled. The group also got a closer look at the BG 33, which was introduced at bauma 2019. Each evening was capped off with a hosted dinner at BAUER Maschinen's Schrobenhausen headquarters.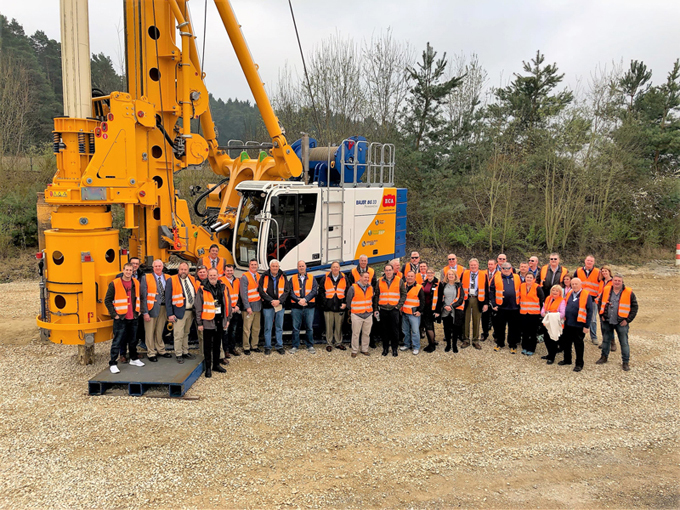 The remainder of the trip was spent at the bauma showgrounds where ECA exhibited with BAUER, RTG, and KLEMM. Another highlight of the show was a key ceremony to commemorate ECA's acquisition of the new BG 33 PremiumLine Drilling Rig, where BAUER Maschinen's Managing Director Rüdiger Kaub turned over the keys of the rig to ECA's CEO Roy Kern.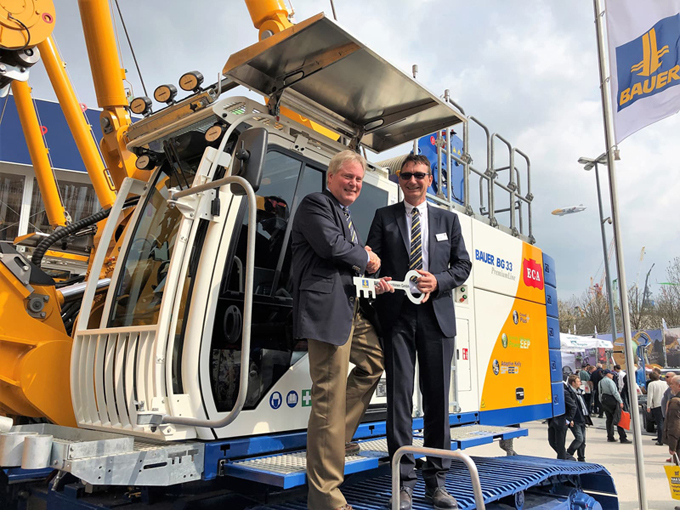 "ECA appreciates our customers that take time out of their busy schedules to join us for bauma," said Vice President - Sales & Marketing Jeff Harmston. "It's a great opportunity for them to see the home of BAUER foundation equipment and experience the world's largest construction machinery show in a single visit."
ECA has been a leading supplier of foundation construction equipment in the Eastern United States and Eastern Canada for more than a century. We are the exclusive distributor for BAUER Drills, KLEMM Anchor and Micropile Drills, RTG Piling Rigs, MAT Grout Systems, Pileco Diesel Pile Hammers, HPSI Vibratory Pile Hammers, WORD International Drill Attachments, Dawson Construction Products, ALLU Ground Improvement Equipment, and DIGGA Dangle Drills. ECA offers sales, rentals, service, and parts and training from nine facilities throughout the Eastern U.S. and Eastern Canadian Provinces. Visit ecanet.com for the latest information on our ever-improving specialty foundation equipment solutions.
###