ECA Team at CONEXPO 2023
Mar 28, 2023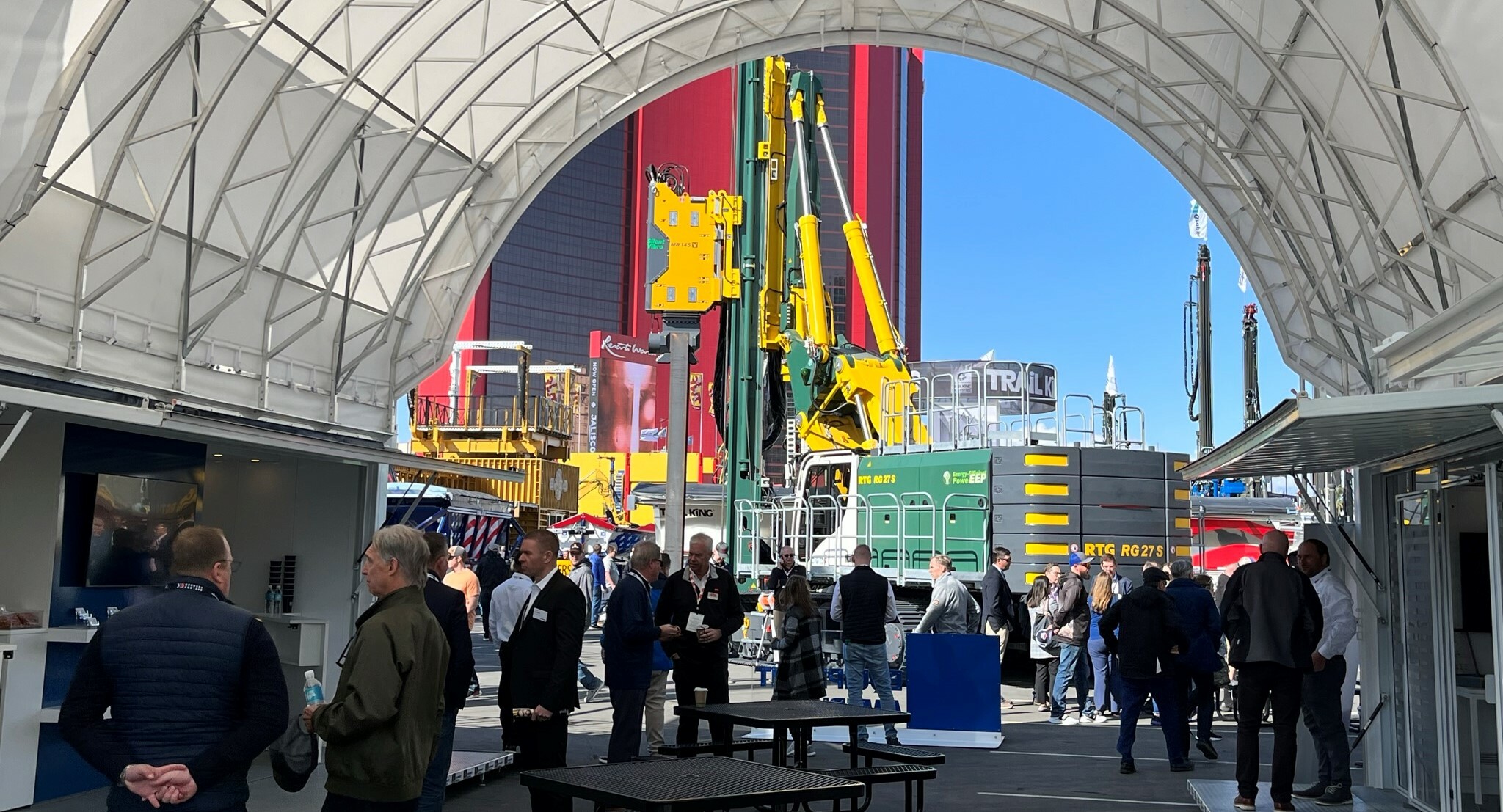 The Equipment Corporation of America (ECA) team had a busy week at CONEXPO 2023, where we showcased the latest technological advancements in foundation drilling and piling equipment while enjoying a week of discussions and dinners with customers and industry partners.
ECA and BAUER had an impressive array of equipment on display at the BAUER booth. Visitors could see the BAUER BG 15H, BAUER BG 33H, KLEMM 806-3GS, KLEMM 800-3G, RTG RG 27S, as well as the BAUER MAT HP 50-E and AVS 110-D. Our team was on hand to provide information about the equipment and answer any questions from visitors.
One of the highlights of the show was a key ceremony with our partners at Schnabel Foundation (Schnabel), who recently purchased a KLEMM 806-4GM. The ceremony was held on the first day of the show and was a great opportunity for ECA to celebrate our partnership with Schnabel and demonstrate our commitment to customer satisfaction.
Throughout the week, the ECA team also had the chance to connect with industry partners, getting quality time with manufacturers such as Dawson, HPSI, Furukawa, WORD, Digga, BETEK, and Pileco.
The ECA team also found time to discuss and engage with some of the new technologies and products in our industry, many of which will be coming to our equipment in the coming months.
CONEXPO provided a great opportunity for ECA to continue to build relationships with our customers and strengthen our partnerships.
ECA has been a leading supplier of foundation construction equipment for more than a century. We are the exclusive distributor for BAUER Drilling Rigs, KLEMM Anchor and Micropile Drilling Rigs, RTG Piling Rigs, and BAUER MAT Slurry Handling Systems. We also distribute HPSI Vibratory Pile Hammers, WORD International Drill Attachments, Pileco Diesel Hammers, Dawson Construction Products, ALLU Ground Improvement Equipment, Pile Master Air Hammers, DIGGA Dangle Drills, and Olin Concrete Pumps. ECA offers sales, rentals, service, and parts from 10 facilities throughout the Eastern U.S. and all Canadian Provinces.