Klemm Electric Power Pack Drives Klemm KR702-2
Mar 01, 2013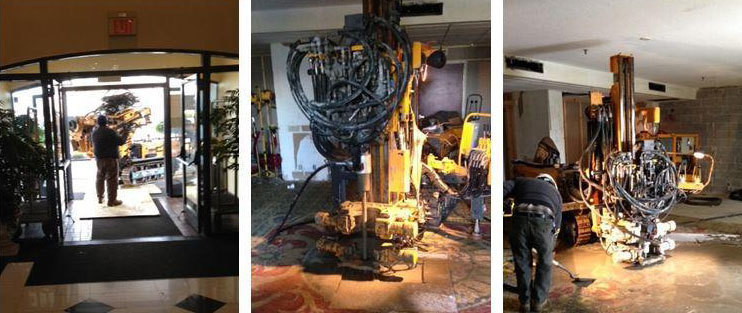 Project Name: Courtyard Marriott - New Bern, NC

Owner: Courtyard Marriott

General Contractor: Monolith Companies, LLC - Alpharetta, GA

Foundation Subcontractor: Carolina Shoring & Foundation Co. (CSF) - Clemmons, NC

Description/Scope of Work: This is an existing Comfort Suites location, and after renovation will re-open as a Marriot Courtyard in June/July '13. Renovations include converting the existing single story lobby into a two-story lobby, requiring micropiles to support the interior structure. Due to emission restrictions inside the existing hotel lobby, CSF intends to use a Klemm KR702-2 Anchor Drill, with a PP55E1 Electric Power Pack combined with a 175mm Clay Bit to install 11 Ischebeck Titan 40 / 20 Injection Anchors, plus 1 test anchor to 30t capacity.