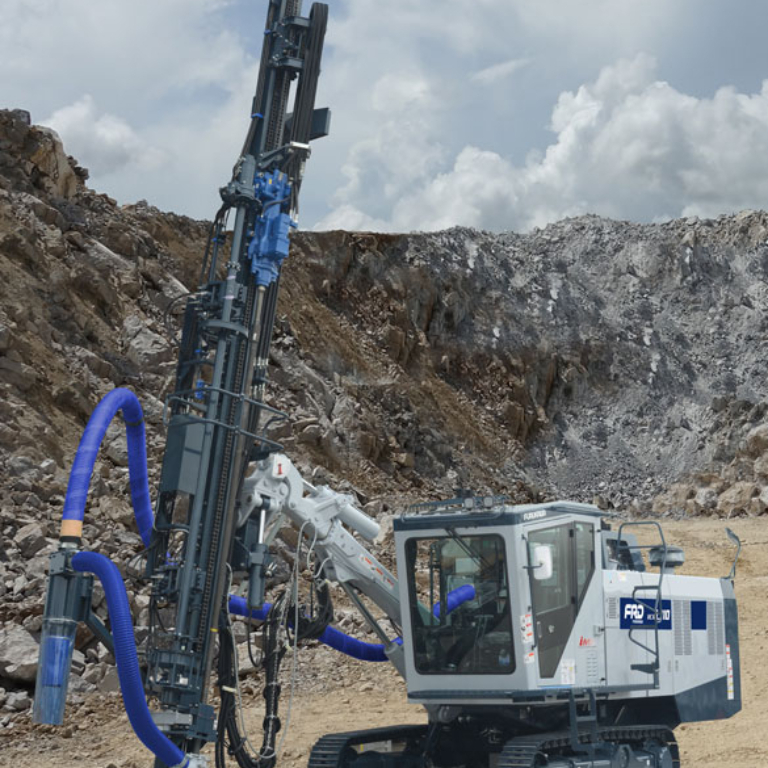 Overview
Advanced rotary rod changer allows easy drill rod changes. Operators can add and remove rods using a single lever.
HCR L110-E5 features 12′ or 14′ rods with extendable boom for increased drill pattern.
Heavy-duty undercarriage – featuring a pentagonal section design to reduce dirt build-up and track wear – ensures strength and durability.
High-output compressor increases flushing air, provides faster drilling and decreases bit wear.
Reliable dust control system with increased suction capacity provides effective pre-cleaning to reduce the escape of rock dust. An optional dust suppression system is available for difficult drilling conditions.
Choose from an HD828 or HD836 drifter to meet your specific application needs.