ECA Introduces Product Support Sales Representative Role with Focus on Customer Satisfaction
Oct 17, 2023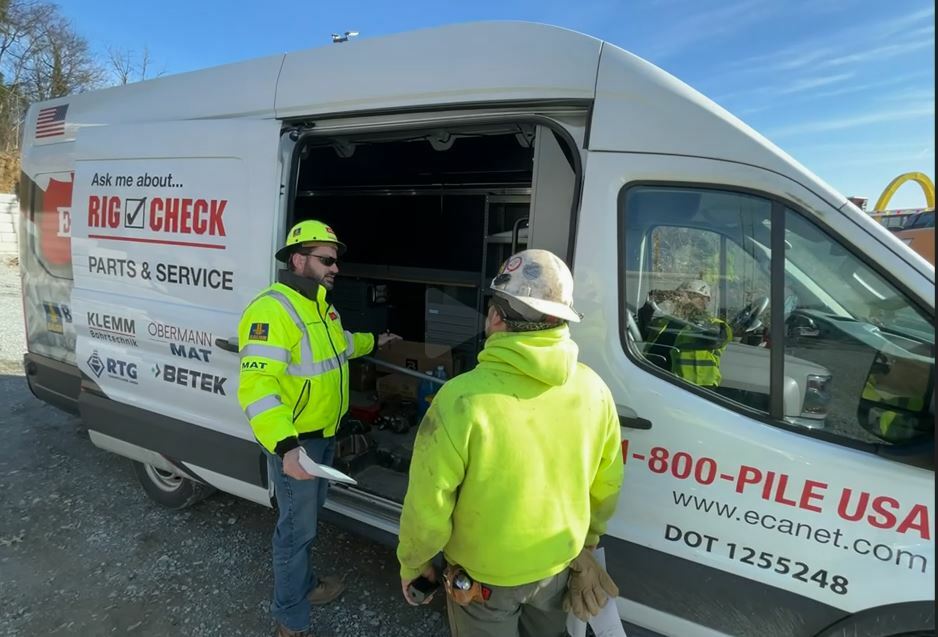 At Equipment Corporation of America, our mission has always been to offer customers unparalleled support in the foundation drilling, pile driving, and heavy equipment sectors. We constantly evolve to ensure we provide our customers with top-tier offerings. One of the most significant ways we are doing that is with the addition of the Product Support Sales Representative (PSSR) position.
Introducing the PSSR
The PSSR is a recent but crucial addition to our team. ECA and Bauer initially started what would become the PSSR program in 2020-2021. The position was known then as Aftermarket Sales and was mainly focused on supporting customers with consumable products, such as Betek teeth. Since then, the position has expanded into other areas like providing recommended spare parts packages, service packages, training, and more.
"I am a big proponent of the PSSR position," said Joel Ross, ECA Director of Parts and Service. "I have seen firsthand the impact it can have developing a territory by providing the ultimate customer experience."
PSSRs function as dedicated account managers, offering customers a consistent point of contact for all concerns related to parts and service. Their ability to streamline customer interaction with our parts team and service technicians ensures a smooth and efficient experience.
Recognizing the immense value the position can bring, ECA has expanded the role. ECA's current roster of PSSRs includes:
Shawn Cunningham (Pittsburgh, Western PA, Milwaukee, Midwest)
Zach Zamonski (Philadelphia, NJ, NYC)
Burt Kerns (DC, NC, SC, TN, VA, MD)
Our vision includes positioning to cover all potential customers in all ECA territories. Additionally, strategic partnerships with vendors are in the pipeline, further enhancing the resources and services a we can provide a customer.
Advancements in Parts and Service Departments
ECA's commitment to excellence is further evident in our parts and service departments.
Our strength is our people. From the PSSR team to the parts and service departments, our dedicated and knowledgeable teams prioritize top-quality customer support. We also pride ourselves on our inventory availability and expert solutions, with a consistent focus on being the best in our industry.
ECA's goal is to be proactive with parts and service offerings. By analyzing equipment in specific territories and designing spare parts packages for them, we mitigate downtime and preemptively address potential failures. Moreover, our continuous training programs for technicians ensure rapid and precise troubleshooting, cementing our reputation for excellence.
"Arming our PSSR's, technicians, and customers with this information extends the life of the machine, shrinks critical parts failure rates, and decreases downtime for the job," Ross said.
On the service front, ECA has redoubled its efforts in technician training, aiming for swift, efficient, and repeatable solutions. Our service team embodies our never-give-up ethos.
"ECA stands out from the competition by looking at the approach we take to best supporting the customer," Ross said. "The growing number of branches, an increase in technicians, and improved support are a testament to ECA's goal of 100 percent customer satisfaction."