Top Four Reasons to Partner with the ECA Parts and Service Team
Jun 06, 2023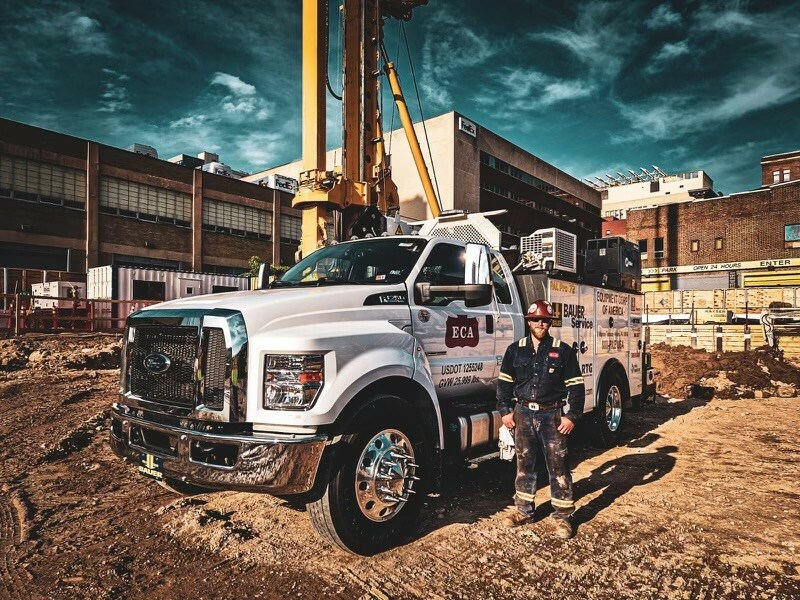 When it comes to the foundation drilling and pile driving equipment industries, reliable service and quality parts can make all the difference in ensuring smooth operations and minimizing downtime. With an unwavering commitment to customer satisfaction, ECA has built a robust parts and service team that strives to set new industry standards. Let's delve into what makes ECA's parts and service team the best in the business.
1. Parts: A Stockpile of Solutions
ECA understands the urgency of resolving mechanical issues promptly. To ensure uninterrupted operations for its customers, ECA invests heavily in maintaining an extensive inventory of parts strategically located throughout North America. With over $20 million worth of parts readily available, ECA can swiftly address repair needs, allowing rigs to operate efficiently and minimizing costly downtime. This commitment to inventory availability showcases ECA's dedication to keeping its customers' businesses running smoothly.
2. Service: Expertise and Support
ECA's service support team is comprised of highly trained professionals who possess extensive knowledge and expertise in foundation drilling and pile driving equipment. These technicians undergo comprehensive OEM and product training, both online and in-person, ensuring they are equipped with the latest skills and knowledge to handle any repair or maintenance task. Additionally, ECA's service team benefits from the constant guidance of product experts who are always available to assist with troubleshooting and providing accurate solutions. This synergy between the service technicians and product experts ensures that ECA's customers receive the highest level of support at all times.
3. Unparalleled Shipping Capabilities
Recognizing the importance of timely parts delivery, ECA has partnered with DispatchIt, a parts delivery service referred to as the "Uber" of the equipment parts industry. DispatchIt offers same-day delivery for short-range parts transportation, ensuring that ECA's customers have access to the required components when next-day delivery is simply not fast enough. This partnership exemplifies ECA's commitment to going the extra mile to meet its customers' needs promptly and efficiently.
E4. xpert-Level Support and Relentless Dedication
ECA's product support teams are renowned for their exceptional knowledge base, unwavering commitment, and relentless dedication to customer satisfaction. The teams comprise industry-leading professionals who possess extensive experience, undergo continuous training, and exhibit a strong pursuit of excellence. This combination ensures that customers receive unparalleled support from individuals who have a deep understanding of the equipment and its intricacies. ECA's product support teams are always ready to go above and beyond, leaving no stone unturned to provide the ultimate customer experience.
Equipment Corporation of America's parts and service team is the backbone of its commitment to customer satisfaction. Through an extensive inventory, expert-level support, efficient shipping capabilities, and industry-leading training, ECA ensures that its customers receive the highest level of service and support.
To schedule a preventative maintenance visit from one of our service technicians or if you have a parts-related inquiry, please contact us here.