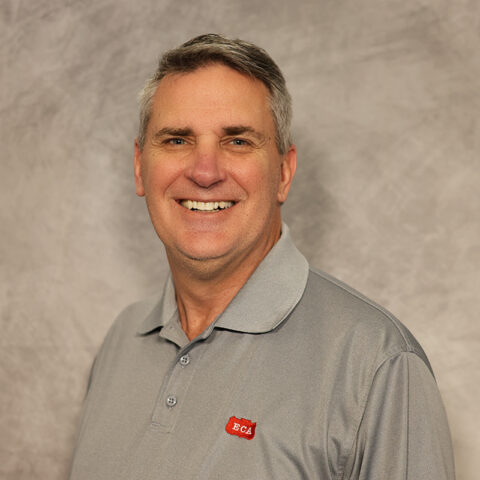 Jeff Harmston
Vice President of Sales & Marketing
Jeff started his career with ECA in 2011 as Southeast Regional Sales Manager. Working out of Greensboro, North Carolina, he was responsible for creating a presence in this region; managing the sale and rental of foundation equipment and tools; liaison between customers and the parts and service departments; and industry involvement through various deep foundations-focused trade associations.
Once ECA acquired Pile Equipment, Inc., Jeff was also instrumental in establishing a presence in the Florida and Georgia markets. He was awarded the ADSC President's Award in 2015 for his accomplishments with the ADSC Carolinas and Southeast Chapters and currently serves on the Board of Directors for the Carolinas Chapter.
Jeff Harmston was promoted to Vice President – Sales and Marketing in 2017. He oversees corporate sales management, business development, marketing, vendor relations, and business forecasting for ECA's entire territory including the Eastern U.S. and Eastern Canadian Provinces.
Jeff earned a Bachelor of Science in Finance at the University of North Carolina at Greensboro. He enjoys traveling and spending time on the golf course or at the beach.