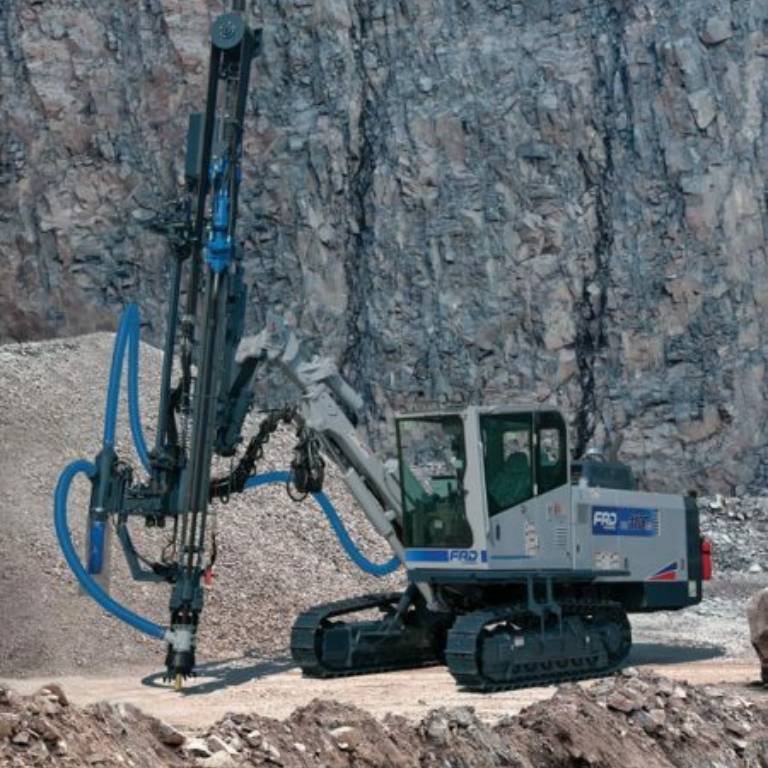 Overview
Rod changer with proven design allows for the install of five drill steels plus one 13′ starter rod.
Heavy-duty undercarriage – featuring a pentagonal section design to reduce dirt build-up and track wear – ensures strength and durability.
High-output compressor provides faster drilling and decreases bit wear.
Reliable dust control system provides effective pre-cleaner to reduce escape of drilling dust.
Single-lever drilling control for easy operation.
Walk-around ground level maintenance provides fast, easy upkeep or repair.
Applications